You know what I discovered this week?
Chopping, slicing and dicing fresh produce is not only therapeutic and stress-relieving, it makes me feel good about myself. Even before that happens, just browsing the aisles for whole, all-natural foods at the grocery store or market sparks that warm, fuzzy feeling (and even warmer and fuzzier? Saving time and money there with these little hacks). I know I'm not the only one who feels this way. As I was scrolling through Instagram the other day, I came across a post by @healthyishherbivore that echoed a similar sentiment.
I was like, "dang, this girl knows the feeling!" Her words stuck in my mind for several hours later. It was the dose of motivation I needed to drag my butt to the store before the lazy bug could bite.
So… these homemade veggie burgers.
Alright, you come home with all this fresh produce, and half the battle is won. The other half is actually consuming it before it goes bad, and sometimes that takes a bit of hyping yourself up to make it happen. Let's cut the BS, we know steaming, roasting and baking veggies gets boring AF. So what do you do? Enter Mommy Mode—you've got to hide the healthy stuff in the not-so-healthy stuff like your kids (a.k.a. you) would never suspect.
Hence, these bad boys we're about to make.
Did I mention that they're:
Cheaper and higher quality than the processed ones at the store (read: no weird preservatives or questionable fillers)
Easy to prepare
Quick to reheat (a must for days when you're hangry and impatient!)
Last for a long time in the freezer
Full of vitamins, minerals, protein and fiber
Versatile
Healthier than Shake Shack (ok, maybe that's just a reminder to myself)
Turn on a killer playlist or podcast, grab that cutting board and a good chef's knife (the big-bladed one that looks like a triangle), and make sure you have all of the following before you start—nothing kills the vibe more than being halfway through a recipe, only to realize you're out of that one pantry item you swear you had plenty of.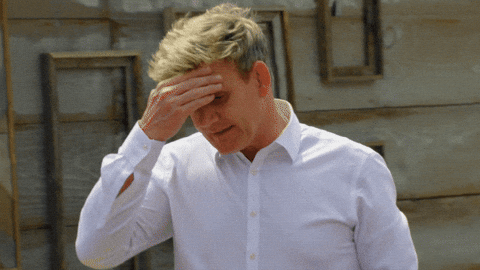 E-MAC'S BLACK BEAN LENTIL VEGGIE BURGERS
[Threw in my nickname because it adds a nice ring to it… plus I'm proud of this recipe.]
Cookware needed:
Large mixing bowl
Baking sheet
Two small saucepans
Food processor (I have a mini version which does the trick. Don't have one? You should be able to get away with a high-powered blender or kitchen utensil that mashes well)
Ingredients
1 sweet potato, peeled and diced into ½ inch cubes

1 can black beans

1 can lentils

1-2 jalapeños, diced

3 scallions, thinly sliced

1 handful spinach, finely chopped

3-4 baby mushrooms, finely diced

¾ cup cooked instant brown rice

¾ cup panko or breadcrumbs

1 egg

1 Tbsp Harissa paste (optional; it's a hot chili pepper paste that adds wonderful smokiness and heat. I bought mine from Trader Joe's!)
*Spices:
Salt

Pepper

Cumin

Garlic powder

Chili powder

Onion powder

Cayenne pepper
*I didn't really measure any of these, but if you do, aim for about 1/4 teaspoon of each. Go easy on the cayenne if you don't want the burgers too spicy (or just omit completely)!
Steps:
1}  Preheat oven to 375℉
2}  Grease the baking sheet and scatter sweet potato cubes evenly. Bake for 25-30 minutes, until tender in the center [TIP: you could do this a day or two in advance].
3}  While that's going on, put your beans and lentils (together) in one of the saucepans over low heat, stirring occasionally for about 10 minutes.
4}  If you haven't cooked your instant brown rice, do that in the other saucepan (or in the microwave).
5}  Now get to chopping, slicing and dicing! Then, mix all the spices in a separate small bowl and set aside.
6}  Remove the sweet potatoes, lentils, beans and rice from the heat and let cool a bit.
7}  While that cooling happens, add all your chopped stuff to the mixing bowl. Then, add the egg and sprinkle in the spices. Mix thoroughly.
8}  Throw in the sweet potatoes, lentils, beans, rice, panko/breadcrumbs, and Harissa paste and mix again… THOROUGHLY!
9}  Deep breaths. You're doing great!! Next comes the fun part!!
10}  Get your food processor or blender assembled/ready before your hands get messy. Now add the mixture in (small batches at a time helps), and blend until you get a doughy, thick consistency and you can see most of the ingredients broken down/incorporated. [BIG TIP: avoid the temptation to add water here. You want it thick, otherwise your patties won't hold together well!] If you're not in the food processor/blender crowd, mash the hell out of the burger mixture.
11}  Remember that baking sheet you used for the sweet potatoes? Grab that and grease it really well again.
12}  Form 1-inch thick patties, then place on baking sheet.
13}  Bake for 8-10 minutes, flip carefully and repeat.
14}  Turn oven up to 400℉ and bake an additional 3-5 minutes each side (the crispier, the better!)
15}  Serve immediately and refrigerate or freeze the leftovers.
---
WHEW. I know that seemed like a lot, but trust me… the convenience and taste are SO. FREAKING. WORTH IT. in the end. I think some other veggie burgers recommended freezing the patties for a few hours before baking them, but I ain't got time for that, so I skipped that step. Ya girl was starving….
Let me know what you guys think! As always, if you have any recipe suggestions for what I should make next, drop a comment or give me a shout on Instagram @fitbythefork!
Until we eat again,
Emily 🙂